Former Ireland number 1 Tennis Player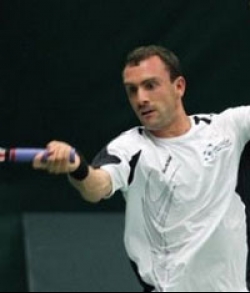 Conor Niland — Former Ireland number 1 Tennis Player
The first Irish man in twenty five years to get through to the main draw at Wimbledon. He also had many Other achievements. He represented Ireland in 22 Davis cup Tournaments.
The first Irishman to play in Wimbledon for 30 years, he also competed against Novak Djokovic at the main draw Of the US Open.
He played Davis Cup for Ireland for 13 years.
TESTIMONIAL
My hip surgery in 2013 at the Whitfield Clinic was very successful and has greatly helped my mobility since.