Hip Arthroscopy Versus Physical Therapy for the Treatment of Symptomatic Acetabular Labral Tears in Patients Older Than 40 Years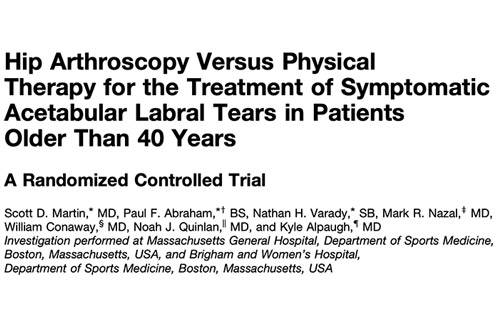 Martin et al. Am J Sports Med. 2021 Apr;49(5):1199-1208. doi: 10.1177/0363546521990789.
Disclaimer: The views and opinions expressed here are those of the discussion panel reviewing this article. These views and opinions do not necessarily reflect those of the original authors of this paper and are not intended to malign any organisation, company, individual, or anyone or anything.